16 Apr

Thank You for the Tour!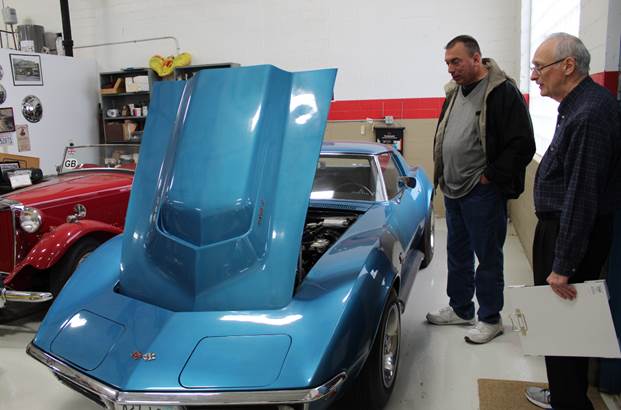 Dear John,
Please allow myself and my friends to thank you for the gracious hospitality that you displayed today as you not only opened the doors to your collection, but took time from your busy schedule as a business owner to guide us through your wonderful museum while sharing the history of your collection.
We don't hunt, fish, golf, or engage in fantasy sports leagues. Our hobby is commonly and simply referred to as being 'car guys'. We take road trips to places like the Lane Motor Museum in Nashville, the Simeone Foundation Automotive Museum in Philadelphia, and we've been to the Concours de Elegance at Pebble Beach when Mr. Leno had a Bugatti on display to mention just a very, very few. This is our passion that only another 'Car Guy' would understand or appreciate.
Today is the first time that the actual owner of a collection gave us a guided tour. We want you to know how much we appreciated your time today as we got to know you pretty well in the few hours we spent together. As a designer I share a passion with you for the 'Art Deco' Cords along with Delahey's and one of my favorites the Bugatti Type 57 – Atlantic. We've been to some of the finest museums in America and Europe, but today was something special that we will not soon forget.
Thank you John, Thank you for a special day,
Dan McClaren, Bruce Amacker, Mark Best
The "Carboys"
p.s. If you are in the Cleveland area for a couple days, we owe you a nice dinner. Let us know.